JL3AMK since 1983
---
JL3AMK's Web Site
"May the Morse be with you"
http://www.jl3amk.org/ or http://www.jl3amk.net/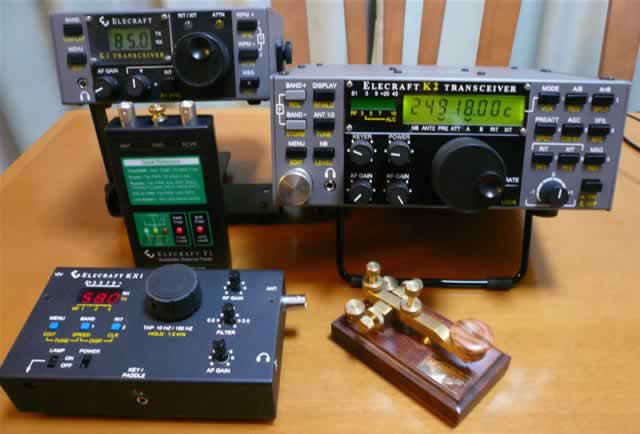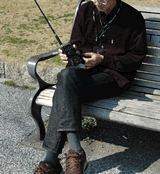 ---
Contents
---
Self-Introduction
Welcome to my web site. Let me introduce myself.
My name is Harry. I was born in February 1969 and I have been a radio amateur since 1983. It was summer when I was a junior high school student, I got a no-code (4th class) operator's license, and got a station license in fall. I was 14 years old. I got a Morse code (3rd class) operator's license when I was a high school student in spring 1985, age of 16. After that, I had enjoyed DXCC hunting and contesting, especially on 15m/10m CW. The propagations were not so good because it was around the bottom of the Solar Cycle 21, but the weak signals from Europe on 15-meter CW were exciting me. Around 1990, Sunspot Numbers were increasing, but I was not excited because so many stations were on the band and they were so strong. In addition to that, I found employment and moved, so almost QRT on HF until 1997. I had enjoyed amateur packet radio on 70cm/23cm during 1989 and 1994, and portable operation on 6m CW/SSB during summer in 1994 and 1995. I sometimes QRV'd on 12-meter CW with long-wire from 1997 to 2000.
In 2001, the new century, I bought an FT-817, small portable QRP transceiver from YAESU - Vertex Standard, and several telescopic antennas. I live in the apartment so I have been on the air from somewhere; a park, a mountain, or other places. Its RF output power was not big, maximum only five watts. I was very excited when I could contact with overseas stations. For example, I could QSO with KH2/Guam, with only 500 milliwatts, it was about 5,000 kilometers per 1 watt. T8/Belau, also 500mW, it's about 6,000km/W. The best 'km/W' was with V6/Micronesia, 500mW again, it's about 7,000km/W! It's fantastic! I might be with the FORCE! If I had a big antenna, I won't be excited, but my antenna was just a small telescopic whip. The most exciting QSO was with W3/Pennsylvania in fall 2002. It's distant over 11,000 kilometters between Osaka and Penn! At that time, power was five watts, so it was about 2,000km/W, but the propagations were over the North Pole. Another U.S. station I had worked was in W7/Washington, it was about 9,200km, using 1 watt into a dipole antenna on a tripod. These QSO's were had on 17m/15m/12m bands CW.
I know a pleasure for building kits nowadays. I built Small Wonder Labs' Rock-Mite 20 in 2003, Elecraft's KX1 in 2004, and again Elecraft's K1 in 2005. From late 2006 to early 2007, I built Elecraft's K2. I'm currently active on CW on HF high bands with my K2.
--- May 2015 ---
I have updated my antenna system for home operation, DIAMOND HF40FXW and HF20FX mobile whip antennas with counterposes (5 radial cables). I usually QRP with QRP and sometimes QRV with ICOM IC-706 (running 100 watts). I hope to see you on 40-meter or 20-meter CW.
--- 2016 ---
Currently I don't have Elecraft KX1, K1 and K2, but have a KX3 and a KX2. I have replaced ICOM IC-706 with KENWOOD TS-480SAT. The antenna, DIAMOND HF20FX has also been replaced with COMET UHV-6. I can QRV on 40-meter, 30-meter, 10-meter and 6-meter bands without ATU, and 20-meter thru 12-meter with ATU.
---
Elecraft K1 Modifications
AGC
When the strong signals came into my receiver, I was very surprised because of the loud sound. So I changed some capacitor on the RF Board of my K1.
C31 to 1uF (from 2.2uF)
C67 to 0.1uF (from 2.2uF)
References:
K1_AGC_Notes (from Elecraft Reflector)
[Elecraft] K1 revisited
LCD Backlight
Elecraft now presents K1BKLTKIT, the LCD backlight mod kit. I put it into my K1. So I can operate even if it is dark. Not so bright, but easy to read.
160m Band Filter Board
The K1 covers 80m to 15m (4-band or 2-band), but Don, W3FPR modified two-band module to 160m. My K1 can be on 160m running 9 watts RF output.
Reference:
[Elecraft] 160M K1 band option (From: Don Wilhelm W3FPR Date: Tue, 10 Feb 2004 22:20:20 -0500)
BFO Changed to USB
The BFO of K1 is LSB but I usually use 17m/15m filter board, so I changed the BFO to USB from LSB by removing and jumpering RFC1 on the RF Board. I can listen to the SSB (USB) stations.
RFC1 removed
and jumpered
Special Thanks:
A staff of Elecraft support team told me how to modify. MNI TNX.
VFO Spread Out
I added a 68pF capacitor in parallel with C2 (120pF) on the RF board to make the VFO range spread out because I want to listen to SSB QSOs. VFO covers about 267kHz, but it is difficult to tune.
p.s.
I removed a cap. because it was so critical to tune.
Power Increased
The output power of my K1 was four watts on 15 meters, so I added a 0.001uF capacitor (as a bypass) in parallel with R30 on the RF board.
160m: 10W (not changed)
80m: 10W (not changed)
17m: 7W (from 6W)
15m: 7W (from 4W)
12m/10m Modification
Special Thanks to Stephanie, VA3UXB
for her suggestions on component values
Parts
a KFL1-2
four T37-6 (yellow) cores (if no KBxx band modules)
a FIL-J1 and a FIL-J2 (if K1 has KAT1)
capacitors (listed below)
crystals (listed below)
Component Values
Ref. Designators

Qty.

Components

Band 1
(24.8MHz)

Band 2
(28.0MHz)

12 meters
(24MHz)

10 meters
(28MHz)

C1, C5

C6, C10

2

100 (or 82) pF

82pF

C2, C4

C7, C9

2

47pF

47pF

C3

C8

1

1pF

1pF

C11, C15

C16, C20

2

270 (or 220) pF

220pF

C12, C14

C17, C19

2

33pF

33pF

C13

C18

1

2pF

2pF

C21, C23

C24, C26

2

68pF

68pF

C22

C25

1

150pF

150pF

L9, L10
(T37-6 core)
(yellow)

L11, L12
(T37-6 core)
(yellow)

2

0.26uH
8 turns
(16cm)

0.26uH
8 turns
(16cm)

X1

X2

1

32.8000MHz
(fundamental)


36.0000MHz
(fundamental)
Mods
Additional mods I did were almost same as Stephanie's:
220pF capacitor added to J7 on the RF board, between pin 7 and 8 of J7.
R11 on the RF board changed from 82-ohm to about 33-ohm (56-ohm added in parallel with 82-ohm).
Compressing the windings on T3 on the RF Board.
In addition to above mods, I added a 0.001uF capacitor in parallel with R30 on the RF board to increase the RF output power.
ATTN: VFO range must be 150kHz or more because K1 covers 12-meter band starting 24.800MHz, but this band begins from 24.890MHz.
RF Output Power
| | |
| --- | --- |
| Band | Output |
| 24MHz | 7 watts |
| 28MHz | 4 watts |
References
[Elecraft] K1 on 10 meters: helpful advice (by Wayne Burdick N6KR @ Mon Dec 26 14:44:01 EST 2005)
[Elecraft] 10 meters on K1 - component values (by Stephanie Maks VA3UXB @ Sun Jan 1 12:57:13 EST 2006)
Additional Info: [Elecraft] 4-band K1 module covering 10-20 meters? Also: less-expensive 10/12 m crystals (by Wayne Burdick N6KR @ Sat Jan 7 14:13:04 EST 2006)
---
Membership
---
Copyright © 2002-2017 by JL3AMK. All Rights Reserved.
jl3amk atsign jl3amk dot net (try arrl.net if error)